All-Risks Insurance Brokers Mississauga 201-6465 Millcreek Drive
Mississauga, ON L5N 5R3
Hours of Operation:
Mon-Fri 9am-5pm,
Sat. by Appt. Only
Main Contact for this Office:
Joann Lombardo
Call for a free no obligation quote today – 905-812-7223
If you are looking for quality Insurance brokers in Mississauga Ontario, then you don't need to look any further. You have found the right broker for ALL your insurance needs.
All-Risks Insurance Mississauga offers Auto Insurance, Home Insurance, Commercial Insurance, Life Insurance, High-Risk Auto Insurance,  Hard to Place Risks, etc. We are ALL -RISKS Insurance Brokers and we mean it.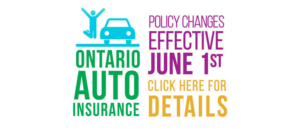 We are an established brokerage in the heart of Mississauga conveniently located at 6465 Millcreek Drive, Unit 201.  Free Parking is available onsite.
All-Risks Insurance Mississauga offers our clients more than 15 years of experience in the insurance industry and provides a broad array of property insurance, casualty insurance, life insurance, health insurance, and investment products and services. We offer our customers a choice of high-quality insurance products from a number of reputable and secure insurance companies in a friendly and courteous manner. You can rest assured that you are well taken care of when dealing with the staff at All-Risks Insurance Brokers in Mississauga.
We strive to provide professional and personal customer service to all our clients. Our brokers are a group of experienced and knowledgeable RIBO licensed insurance brokers who offer attentive customer service and are ready to help meet your needs.
When competing with other insurance companies All-Risks Insurance Mississauga is the insurance company to beat! With over 15 companies and expertise from our brokers, we will provide a competitive quote whether it is auto insurance, home insurance, commercial insurance or life insurance.
Our Team
The products available through our locations are as follows:
Property and Casualty
Personal Lines
Automobile
Homeowners
Condominium
Tenants
Home Business Insurance
Rental or Income properties
Umbrella Liability Insurance
Marine Insurance
Recreational Vehicles
Classic Automobile
Motorcycle
Snowmobile
Commercial Lines
Packages for Small, Medium and Large Businesses
Industrial & Manufacturing Operations
Non-Profit Organizations
Commercial General Liability
Directors and Officers
Professional Liability/Errors and Omissions
Commercial Umbrella Insurance
US Locations & Liability
Individual & Fleet Rated Commercial Automobile
Farm & Agricultural
Life Insurance and Investments
Life Insurance
Disability Insurance
Critical Illness Coverage
Group/Employee Benefits
Segregated Funds
Estate Planning
Job Type:
Part Time or Full Time
Expertise Area:
Broker - Producer
Minimum Experience Required:
5 years
As an Account Executive, your primary focus will be new business generation.  You will be required to network, solicit, develop and produce a profitable book of Personal/Commercial business through various cultivation practices & techniques.   The successful candidate must be able to service and maintain their growing book of business.  Any existing book of business would be an asset. This is a commission based position.