All-Risks Insurance Brokers
Erin Mills 202A -2227 South Millway
Mississauga, ON L5L 3R6
Hours of Operation:
Mon-Fri 9am-5pm,
Sat. by Appt. Only
Main Contact for this Office:
Fady Kamel
Spoken Languages:
Arabic (درجة), English, Spanish (Español)
If you are looking for insurance brokers in Erin Mills, Ontario, our location, established on May 1st, 2020, is conveniently located at 2227 South Millway, Unit 202A. Parking is available onsite.
All of our locations strive to provide professional and personal customer service to our clients and the Erin Mills office is no exception. The insurance brokers in our Erin Mills location are a group of experienced and knowledgeable RIBO licensed insurance brokers and attentive customer service representatives who are ready to help meet your needs. We provide a broad array of property, casualty, life, health and investment products and services. We offer our customers a choice of high-quality insurance products from a number of reputable and secure insurance companies in a friendly and courteous manner.
You can rest assured that you are well taken care of when dealing with the staff at All-Risks Insurance Brokers in Erin Mills.
Our Team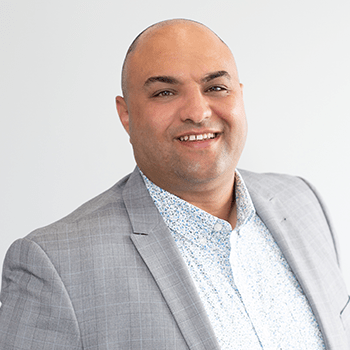 Fady Kamel
Commercial, Business, Home, Auto
Mon-Fri: 9am-5pm
Managing Partner, CIP, CRM
Commercial, Business, Home, Auto
Mon-Fri: 9am-5pm
Account Executive, BA
Mon-Fri: 9am-5pm
The products available through our locations are as follows:
Property and Casualty
Personal Lines
Automobile
Homeowners
Condominium
Tenants
Home Business Insurance
Rental or Income properties
Umbrella Liability Insurance
Marine Insurance
Recreational Vehicles
Classic Automobile
Motorcycle
Snowmobile
Commercial Lines
Packages for Small, Medium and Large Businesses
Industrial & Manufacturing Operations
Non-Profit Organizations
Commercial General Liability
Directors and Officers
Professional Liability/Errors and Omissions
Commercial Umbrella Insurance
US Locations & Liability
Individual & Fleet Rated Commercial Automobile
Farm & Agricultural
Life Insurance and Investments
Life Insurance
Disability Insurance
Critical Illness Coverage
Group/Employee Benefits
Segregated Funds
Estate Planning
Expertise Area:
Broker - Producer
Minimum Experience Required:
1 Year
We are growing and looking for Insurance Sales superstars with experience in Home and Auto Insurance who want to learn and grow into selling Commercial Insurance. Full training will be provided by the owner directly who has 10+ years of Insurance experience. Unlimited earning potential.
Expertise Area:
Broker - Commercial
Minimum Experience Required:
1 Year Commercial Insurance Experience
As an Account Manager, your primary focus will be new business generation and servicing of existing policies. You will be required to develop and maintain a profitable book of Personal/Commercial business through various practices & techniques including walk-in requests, networking, phone and internet referrals. The successful candidate must be willing to work flexible hours and thrive in a self-motivated environment. An existing book of business would be an asset but is not required. This is a salary based position with added performance bonus. Starting salary will be commensurate with experience. Employee benefit package included.